Welcome to the Southern California Tuna Club in its 97th year
Terry Tysseland called the Meeting to Order at 12:30pm
With 27 Members in attendance
Announcements:
Terry Tysseland related that Bill Steers who was a member since 1974 passed away on Friday April 1, 2022. In a phone call to Terry, Alan Weiss, a longtime friend, said he would like to have been here to help us ring the bell but was in Puerta Vallarta. Alan said 'everything Bill says he agrees with', that he was a great guy and when he talks you should listen. Paul Southgate related many fishing and hunting trips he was on with Bill. Dick Bell and Fox Boswell both told several funny stories they remembered from the many trips with Bill. Terry requested that all stand for a moment of silence and Dick 'rang the bell'. "Rest In Peace Bill Steers."
Other Announcements:
Tackle Day is next Saturday April the 9th. The doors will open for
members at 7:00am and for the public at 8:30am. Donations are still
being accepted. Contact Co DeCoudres 562 773-6443 or Bob Briggs
at 714 745-4083
The Golf Tournament on April the 13th has room for 3 more duffers.
If you would like to participate contact Jeff Clary 714-602-0003
Dr Chris Lowe is scheduled as guest speaker 4/28 at the lunch meeting.
Night Meetings will start May 26th for one night a month on the last Thursday of each month thru September 29th .
Continued:
Attention Members
There have been some changes to the Club Calendar of Events
Past Presidents and Sportsman Dinner is now 11/3/22
Couples Trip is now scheduled for 11/12 thru 11/17/22
The Tom and Jerry Party is now scheduled 12/15/2022
Members not seen for a while:
Paul Southgate
Curt Herberts
Welcome Back Guys
Guests:
Larry Kruger introduced Charlie Reveas. Welcome Charlie!!
Don First introduced Don Burge. Welcome Don!!
Good Cheer Report:
Tom Dixon's son Patrick passed away on Saturday, April 3. Patrick was Tom and Christine's youngest son and was born with a neurological disorder and unable to speak or understand spoken words. He was admitted to Lakewood Regional Hospital on March 10th diagnosed with pancreatitis, gall bladder, gall stones and failing kidneys. Saturday his blood pressure dropped and heat rate increased to 190 beats a minute. They performed over 30 minutes attempting to resuscitate him but were unsuccessful. Plans to follow and Tom and Chris thank all the Tuna Club members for their thoughts and prayers.
John Lavarias has recovered from Covid and now is O.K.
Jeff Stone reports that he has cancer of the prostrate. Yesterday Jeff met with his urologist who gave him the good news that his cancer was strictly in his prostrate. He will be treated with radiology to rid the cancer. Our thoughts and prayers are with Jeff and family.
Jeff Stone also reports that Dan Eye was a past member of the SCTC. He moved to Florida about eight years ago and kept in touch with Jeff and Ken Huss. Two days ago, Dan had a massive heart attack that destroyed his kidneys and this morning he passed away.
Weight Slips:
None! The weather continues to be a challenge.
Fish Reports:
Tom Schlauch reports from Fort Pierce, Fla that the Jack fishing is great.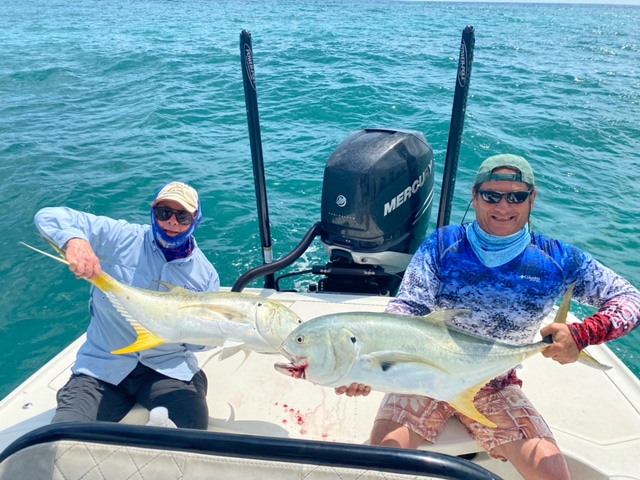 Future Events:
Tackle Day is scheduled April the 9th. The doors open at 7:00am for members and 8:30 am for the public.
Golf Tournament April 13 has 3 openings. If you want to participate contact Jeff Clary.
White Seabass Hatchery Tour. Bob Hetzler has scheduled a tour of the hatchery located at Carlsbad on 5/11/22. The hatchery is operated by the Hubbs-SeaWorld and is part of the Ocean Enhancement Program. Members will assemble at the Club parking lot and caravan down to the site.
Fresh Water Trip at Lake El Salto Mexico is scheduled for May 16th thru the 20th. If you would like to go, please contact Paul McEachern.
Pacific Dawn Long Range Trip. The trip is scheduled to focus on white seabass. For info contact Al Hermer or Mike Engle
Fish the Wall and Small Boat Tournament. Scheduled for June 4th followed by the Burger Bash on the 5th. This event always has a great turnout with awards & prizes held during the Burger Bash on Sunday. Contact Tani Poe for info.
Jim Schmidt "SPRING BASS" Tournament 6/9/22 to 6/11/22 is scheduled to begin on Friday night 6/10/2at 12 midnight fishing thru Saturday 6/11/22 with lines out at 3pm. Awards, raffle prizes and dinner to be held at Whites Landing starting with cocktails at 5 pm. Check with Cor Clause or Hank Brown for information.
Baja Kids Trip… Thom Ryan and Andrew Weiske 6/18/22 to 6/23/22 promises this year's event to be one of the biggest. It is well attended by members, their Kids and Grandkids. If you are looking for an event to include your family members in this is the one.
Alaska Trip… Now has two openings. Trip is scheduled 7/22 thru 7/27
Contact Terry Tysseland if you have any questions.
With no other business to discuss the meeting was called to a close at 12:45pm.