Weekly Updates
April 28th, 2022 Meeting
Welcome to the Southern California Tuna Club in its 97th year
Terry Tysseland called the Meeting to Order as 12:20 pm With 45 Members and Guest in attendance
Announcements:
Terry Tysseland asked for a moment of silence and remembrance for Larry Rodes who had been a member since 1990. Larry had passed from a heart attack last week.
Mr. Jeff Stone is to present a memorial of Larry's life and history of his time as a member of the Southern California Tuna Club. This will be presented is a special update to the April 28th meeting minutes next week.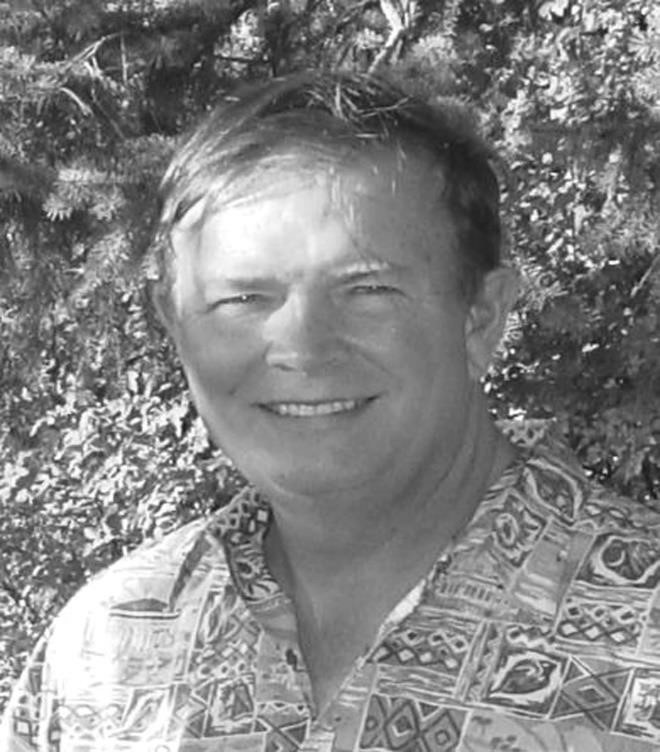 Other Announcements:
Today's meeting will be abbreviated as Honorary Member, Doctor Chris Lowe, Professor / Director of Cal State Long Beach Marine Biology Department and Director of CSLBU Shark Lab with Yamilla Samara a Graduate Student and recipient of SCTC Foundation funding will be presenting her research work to understanding Juvenile Great White Sharks use and behavior of our local waters thru understanding the diet of juvenile white sharks by analytical means.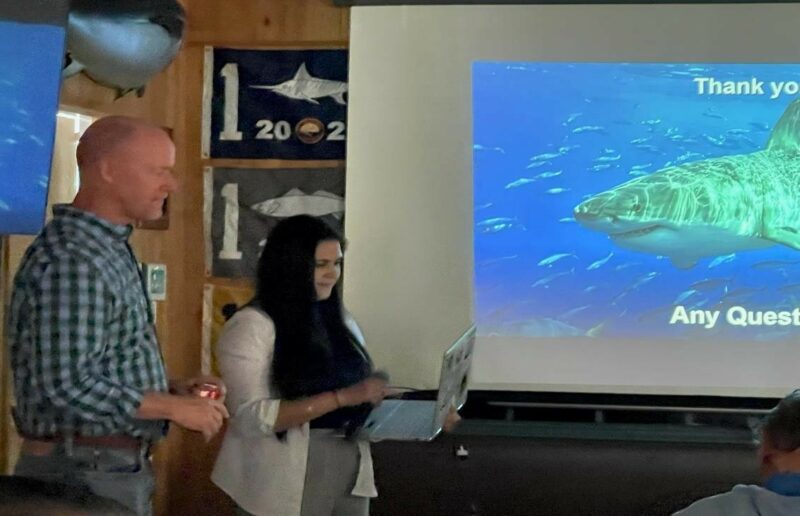 Due to the detail and significance of the mateials presented, Doctor Lowe will be providing a Copy of this presentation which will be sent to members in a special email.
The truth is that they used a lot of terms which I could not spell nor could I write fast enough
to keep up…. Be on the look out for this special email…..
The visit to the White Sea Bass Hatchery is scheduled for May the 10th. Members and Guest are to meet at the club parking lot by 8:15am.
Members will then caravan to the hatchery in Carlsbad California. Please know Guest are welcome. Any questions contact Bob Hetzler 714 969 2570
Continued:
Celebration of Life Services for Tom Dixon's son Patrick will be held Wednesday May 11th 12 noon at Luybens / Dilday Family Mortuary 5161 Arbor Rd. Long Beach, 90808. Grave side services will follow immediately at Forest Lawn Cemetery, 4471 Lincoln Av, Cypress.
The family and guest are getting together afterwards at 2920 Foreman Rd, Long Beach…. Location is near Los Coyotes and Spring Street.
Gus Chabre reports that Orange Coast College along with the US Coast Guard has built new classes to prepare students prior to attending the California Maritime Academy. For those with interest contact Gus.
Members not seen for a while:
Al Hertzog
Paul Southgate
Mike Contino ***By the way***Mike earned his Red and Silver Button Welcome Back Guy's
Guest:
Glenn Groen introduced Dan Smith who is visiting from Yalapa Mexico.

Don First has 6 guests including his lovely wife Wendy Welcome!
Good Cheer Report:
Weight Slips:
None! The weather continues to be a challenge and now we have red tide and cold water due to continued winds.
Fish Reports:
John Lavarias took 10 shooters to Naples Texas for a pig hunt. John reports they got 8 pigs total and had a great time. If anybody would be interested in the next trip contact John. John reports the Ranch which hosted the guys is a great place to go… Contact John Lavarias.
White Seabass Hatchery Tour. Bob Hetzler has scheduled a tour of the hatchery located at Carlsbad on 5/10/22. The hatchery is operated by Hubbs-SeaWorld and is part of the Ocean Enhancement Programs. Members will assemble at the Club parking lot and caravan down to the site.

Fresh Water Trip at Lake El Salto Mexico is scheduled for May 16th thru the 20th. If you would like to go, please contact Paul McEachern.

Pacific Dawn Long Range Trip. The trip is scheduled 5/24 thru 5/26 and will focus on white seabass. For info contact Al Hermer or Mike Engle

Fish the Wall and Small Boat Tournament. Scheduled for June 4th followed by the Burger Bash on the 5th. This event always has had a great turnout with awards & prizes held during the Burger Bash on Sunday.

Burger Bash/ Car Show will be held on the Sunday following the Small Boat tournament. However, this year Fred Westberg reports that the Burger Bash will be held at the Club on Sunday June the 5th. We will be piggybacking with the Marina's Barbecue / Charity Event. The Marina will provide special parking for the Car Show… allowing the first two rows for members Hot Rods to be placed. Also, the Marina will provide a Barbecue cook off for approximately $10.00 dollars. The Club will be open for members to get drinks from the bar and dine at the Club.
*Please know the Marina's event is a charity swap meet event with all proceeds going to the Sea Scouts.
For info on the Small Boat/Fish the Wall, Contact Tani Poe for info.
For additional info on the Burge Bash/ Car Show Contact Fred Westberg
Jim Schmidt "SPRING BASS" is scheduled to begin on Friday night at 12 midnight fishing thru Saturday with lines out at 3pm. Awards, raffle prizes and dinner to be held at Whites Landing starting with cocktails at 5 pm. We have 10 boats and room for MORE!!!!!
Baja Kids Trip… Thom Ryan and Andrew Weiske promise this years event to be one on the biggest. It is well attended by members, their Kids and Grandkids. If you are looking for an event to include your family members, this is the one.
Alaska Trip… is now Full. The trip is scheduled 7/22 thru 7/27 Contact Terry Tysseland if you have any questions.
With no other business to discuss the meeting was called to a close at 1:05pm.