March 17 2022
Event Chair: Chris Halliday
This year, 46 SCTC members gathered for our annual Awards dinner to recognize and celebrate the past years catches and swap fish stories. Six members were to be awarded in various categories for their angling achievements.
Before presentation, Members gathered for cocktail hour to swap their fishing stories and say to fellow members that haven't been seen for a while.
As always, a delicious dinner was served…members Greg Guest, KC Coultrup, and Paul McEachern volunteered to grilled up the steaks, and wife of Chris Scott, Pernilla and her catering company, "Taste of Sweden" provided beautiful décor and served dinner with wine and desert.
Awards:
Top Angler: Chris Halliday
Top Boat: tie: Gus Chabre, "Rendestous", and Doug Williams "Jingo"
International Angler of the Year: John Whittaker
Second Place Overall: Ken Huss
Third Place overall: Curt Herberts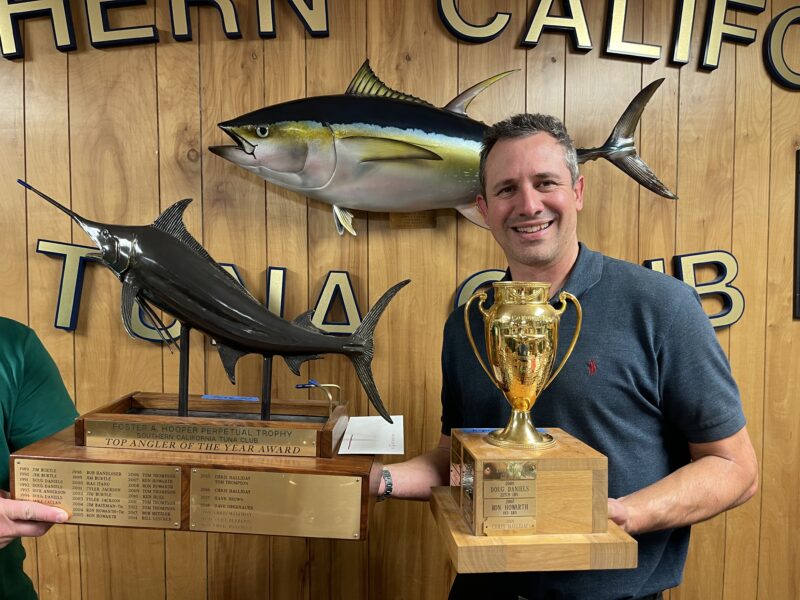 The list of all winners can be found in the 2022 yearbook
The evening concluded with a raffle of some great prizes… Rods, Reels, and fishing accessories.