Weekly Update
May 26, 2022 Meeting
Welcome to the Southern California Tuna Club in its 97th year
Terry Tysseland called the Meeting to Order at 5:45pm with 31 members in attendance to our first evening meeting this year.
Announcements:
BURGER BASH is June 5th. This year the menu will include ribs/chicken, beans and slaw. Members will pick up their food which will be cooking adjacent to the clubhouse stairs and we will eat in the clubhouse. There will be other events like a swap meet, vintage car show going on as well.. Please get signed up and pay ASAP on the club website. If you do not have access to the website you can make a reservation by contacting
John Lavarias at johnblavarias@verizon.net or
Terry Tysseland at terrytysseland@gmail.com
by email or text or phone call with the number of reservations that you need. You can pay cash at the SCTC event check-in table near the clubhouse door. Looking for a great turnout as we usually have for this event. .
Tackle Day was April the 9th. However, the money keeps coming in thanks to Co DeCoudres' and Ron Herbst' efforts to sell donated tackle & equipment which are still coming in thanks to our members cleaning out the gear that they don't use any more. The total donated to the Foundation this year's event will exceed $10,000 and still some coming in – THIS IS AN OUTSTANGING ACCOMPLISHMENT AND A GREAT BENEFIT TO A GREAT CAUSE.
Tonight was our first evening meeting of this year will be May 26, 2022. It was well attended and new members that are still working and cannot attend the lunch members were there in number. It was good to see new members Erin Brady, Davis Aldana, Alex Mckeever.
Attention Members
There have been some changes to the Club Calendar of Events
Past Presidents and Sportsman Dinner is now 11/3/22
Couples Trip is now scheduled for 11/12 thru 11/17/22
The Tom and Jerry Party is now scheduled 12/15/2022
Long Range Trip on the Pacific Dawn scheduled for May 28 to 31st has been postponed due to bad weather in Ventura to August 30 to September 1st from Fisherman's Wharf from San Diego.
Members not seen for a while:
Chuck Becker
Erin Brady
Davis Aldana
Alex McKeever
Terry Krause
Tom Vera
Joe Petro
Welcome Back Guys
Guests:
Chuck Becker introduced Erik VanHersen
Larry Kureger introduced Adrian King who was a neighbor of long time past member Ron Dulin.
Dan Mundy introduced Tony Guichard
Terry Krause introduced Jeremy and Jason Niffer from Alaska
Good Cheer Report: None
New Members: Two new members were introduced!
Chris Halliday introduced new member Brian Fournier. Brian by admission is more of a hunter than a fisherman but he is looking forward to getting involved in the club actives centered around fishing.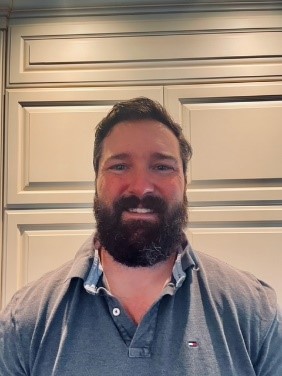 Larry Krueger introduced new member Chuck Rivers.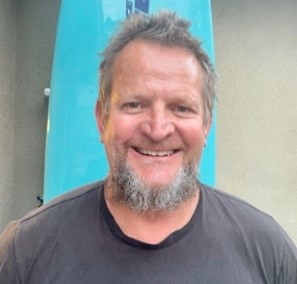 Weight Slips: None! The weather continues to be a challenge.
Fish Reports:
Phil Capriccio reports that he and six friends went on a day and a half trip on Railtime. They caught 16 very nice yellows and two sea bass. The weather and crew were great and it's a great boat. Yellows were all over 25lbs and up to 37 lbs. Seabass are only 20-25lbs. Phil caught one yellow 34lbs on 25# and one seabass on 30-#. Way to go PHIL!!!!!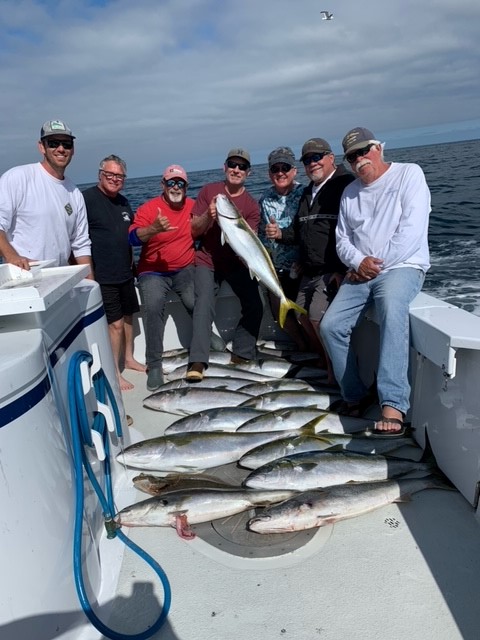 Past Events:
Fresh Water Trip to Lake El Salto, Mexico was May 16 where we all loaded our gear on Alaska Airlines to Mazatlán and returning home on May 20. Twelve SCTC members lead by Paul McEachern, Greg Bohnet and Hank Brown had four great days fishing for Large Mouth Bass. The weather was good, the accommodations were spectacular and with 'all inclusive' food and drink' a great time was had by all. Paul McEachern and Greg Bohnet won the tournament again this year. THE TRIP VETRAINS SAID IT WAS THE WORST FISHING IN LAKE EL SALTO IN TWENTY YEARS BUT TO US 'FIRST TIMERS' WE THOUGHT CATCHING 15 TO 20 LMBass A DAY WAS TERRRIFIC – the LMB are spectacular fighters..
Future Events:
Pacific Dawn Long Range Trip. The trip was scheduled to focus on white seabass departing from Venture May May 30 to June 1st but had to be postponed due to weather to August 30 to September 1, now out of San Diego. There are still some slots left so contact Al Hermer or Mike Engle
Fish the Wall and Small Boat Tournament. Scheduled for June 4th followed by the Burger Bash on the 5th. The Burger Bash will be ribs and fixings this year. This event always has a great turnout with tournament awards & prizes held during the Burger Bash on Sunday. Contact Tani Poe for info.
Jim Schmidt "SPRING BASS" Tournament 6/9/22 to 6/11/22 is scheduled to begin on Friday night 6/10/2 at 12 midnight fishing thru Saturday 6/11/22 with lines out at 3pm. Awards, raffle prizes and dinner to be held at Whites Landing starting with cocktails at 5 pm. Check with Cor Clause or Hank Brown for information.
Baja Kids Trip… Thom Ryan and Andrew Weiske 6/18/22 to 6/23/22 promises this year's event to be one of the biggest. It is well attended by members, their Kids and Grandkids. If you are looking for an event to include your family members in this is the one.
Alaska Trip… Now is full but taking alternate names if someone has to drop out. Trip is scheduled 7/22 thru 7/27
Contact Terry Tysseland if you have any questions.
August 3-7 British Columbia Trip
August 5-8 long Range Trip – Full
August 17 Club Trophy Shoot
August 18 – 20 Intra Club Tournament
Couples Trip – November 12 to 17, 2022. Tamarindo, Costa Rica. Cor Claus is our host to 20 beautiful ocean front rooms with all the activities, fishing and endless cocktail parties you have come to expect from a SCTC Couples Trip. So far Cor has 13 couples signed up and we would like to see at least 20. Please contact Cor. Let's get out of the country and relax in the sun and have fun with your best friends!!
With no other business to discuss the meeting was called to a close at 1:45pm.