Weekly Updates
11/18/21
Announcements:
Welcome to the Southern California Tuna Club in its 97th year.
Terry Tysseland called the meeting to order at 12:35 pm with 33 members in
in attendance.
No meet meeting next week as it is Thanksgiving
Don Herman thanked members for responding to request for updates or changes to members info for the 2022 Yearbook.
Lunch tickets to be purchased weekly at the Bar going forward
Your Ballots for 2022 Board of Directors has been mailed. Please make your choices and mail back to arrive prior to 12-8-21. The 2022 Board Members will be announced at the Tom and Jerry Party.
Members Not Seen:
Frank Spina… Welcome back Frank!!!
Guest:
No guest reported this week.
Good Cheer:
Gus Chabre is recovering from shoulder surgery and doing well
Bob Briggs also had shoulder surgery and is recovering but hurting
Mike Brown has been moved to an ICU rehab hospital in Westminster. He is alert but still not able to communicate due to an airway.
Weight Slip:
No weight slips this week
Fish Stories:
Ken Huss reports the trout fishing is very good at Big Bear Lake Observatory. His friend caught 20 trout with two at 5lbs.
New Member:
Adam Huss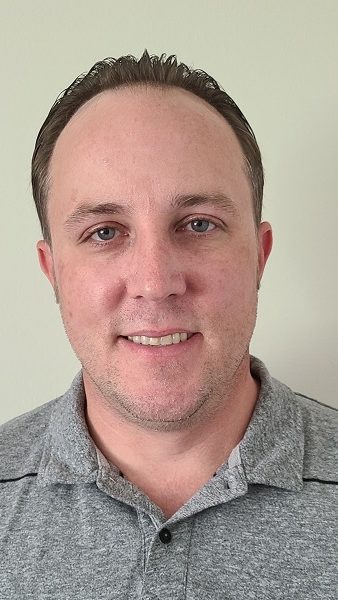 I was born in Orange and raised in Long Beach, California. I graduated from Los Alamitos High school in 1998 and then went down to San Diego State for college. After graduating from SDSU I moved back to Long Beach in 2003 and started selling real estate. In 2004, I received my real estate brokers license and have been working full time in real estate ever since. I currently live in Huntington Beach with my wife Megan and daughter Isla (who just turned 5). My passion is the ocean. I love to fish, bodyboard, paddleboard, and snorkel. Any activity that gets me outside I'm into.
Since I was old enough to hold a fishing rod, I have been fishing. My dad, Ken Huss, is very passionate about fishing and I was lucky enough to have him as my dad, which means I got to do a lot of fishing as I grew up. I been fishing with the tuna club ever since he first joined back in 1997. The Kids trip has turned into a tradition with our family, and I always look forward to it. I have also been on a few long-range trips and a few Alaska trip with the club. What a great bunch of guys! It's an honor to be invited to join the club and I look forward to getting more involved and going on more fishing trips with the club!
Adam was introduced to the Membership by his dad and longtime Member, Ken Huss.
Past Events.
IFGA Swordfish Event… 5 Swordfish were caught during the IFGA Swordfish Tournament. An additional 2 fish which were under the 100lb qualifying weight were caught and released.
Tom and Jerry Parts is scheduled for 12/16/21. Mark your Calendar
2022 Kids Trip
61st Annual Baja Kids Trip
Playa del Sol – Los Barriles
Co-Chairmen:   Thom Ryan (949)278-0687 & Andrew Weiske (949)632-1859
Dates:               Departure Saturday June 18th – Returning Thursday June 23rd
Estimated Trip Cost:        $1,700.00 (Airfare, Hotel Transportation, Food, Fun and Hotel) (*Boats not included)
Deposits:                               DUE NOW $500.00 Payable to SCTC
Mail Checks Payable to SCTC to:  Thom Ryan – 3356 N. Studebaker Rd., Long Beach, CA 90808 or Andrew Weiske – 25121 Moberly Ct., Laguna Niguel, CA 92677
Future Events:
Hey all'
It's that time of year again and we are booking up fast for this years "Baja Kid's Trip!"
*New Members – this is one of the Greatest events you can bring your children on (usually 5+ years of age). Ask a fellow SCTC Member.
Other Announcements:
Where will you be June 9th thru June 10, 2022
SPRING BASS
Is Moving
Club Pheasant Hunt 1/17/2022
Ladies Cocktail Party & Valentines Dance 2/12/2022
Fresh Water Trip 5/16/22 thru 5/20/22. Contact Paul McEachern as spots are filling up.
John Lavarias has a number of trips he is putting together this year. He is scheduling 3 one day trips aboard the Options. One trip each month, July, August and September.
Also, John had a trip to Queen Charlotte Lodge 8/3/2022 thru 8/7/2022. John has room for 6 more couples…Contact John for more info.
John also has a Wild Boar Trip schedule for late April 2022.
Look for more info and announcements to come!!!!
John Lavarias, who is the Club Clothing Chairman, has announced that the Club has plenty of inventory of shirts, hats for sale. Long sleeve, short sleeve and embroidered as well.
With no other business the meeting was called to a close.